Another great Superstars Writing Seminar
Superstars Writing Seminar 2011 is a wrap!  Three days of lectures, workshops, and networking in Salt Lake City with about fifty dedicated authors, some aspiring, some already published.  Five international bestselling authors—Kevin J. Anderson, Brandon Sanderson, Eric Flint, Rebecca Moesta, and David Farland were the main speakers.  Other guest speakers included major bestsellers Sherrilyn Kenyon and Tracy Hickman, graphic novelist Howard Tayler (Schlock Mercenary), and novelist and SFWA Vice President Mary Robinette Kowal.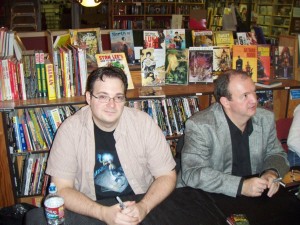 Brandon Sanderson and Tracy Hickman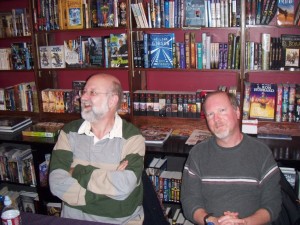 David Farland and Kevin J. Anderson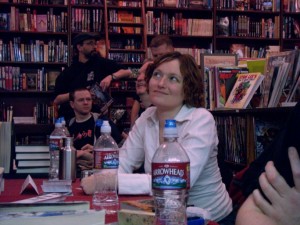 Mary Robinette Kowal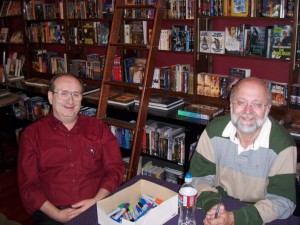 Eric Flint and Eric Farland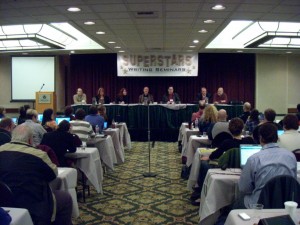 The full panel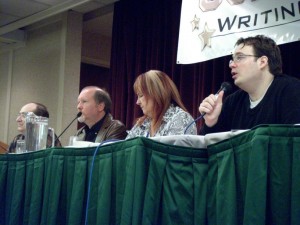 Eric Flint, Kevin J. Anderson, Rebecca Moesta, Brandon Sanderson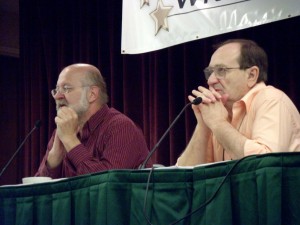 David Farland and Eric Flint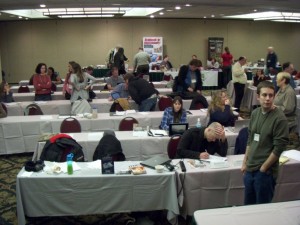 Networking between sessions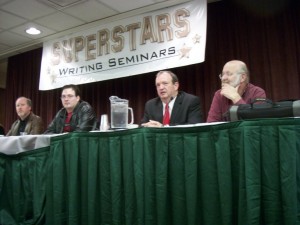 Kevin J. Anderson, Brandon Sanderson, Tracy Hickman, David Farland
Sherrilyn Kenyon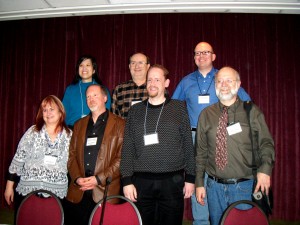 Writers of the Future Contest winners & judges. Back row (L to R) Laurie Tom, Eric Flint, Brad Torgerson; Front row, Rebecca Moesta, Kevin J. Anderson, Eric James Stone, David Farland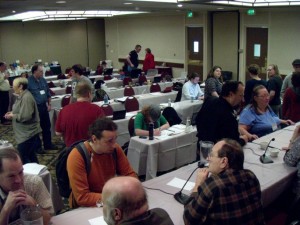 More networking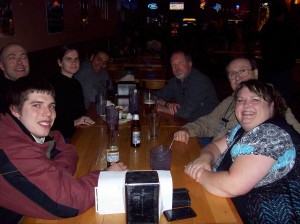 After hours brews with Kevin J. Anderson and Eric Flint
The next Superstars Writing Seminar will be held in Las Vegas, NV in April 2012.  Substantial discounts for early signups.  See www.superstarswritingseminars.com for further details.
Thanks to Brad Torgersen and Clancy Metzger for the photos!