CLOCKWORK ANGELS: The Watchmaker's Edition
Here's what came for today's dose of awesomeness—the special, high-end "Watchmaker's Edition" of the CLOCKWORK ANGELS unabridged audio, read by Neil Peart.  This is a limited edition package with an amazing design (done by Hugh Syme), which includes a working clock!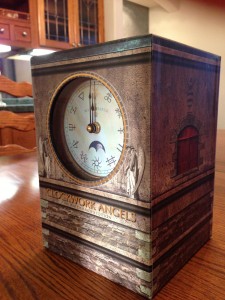 The seven CDs of the novel are specially packaged, and include a special booklet created by Hugh Syme and me, a Rush/KJA/Clockwork Angels timeline, a mini poster ("I can't stop thinking big"), and a full-color clocktower to hold it all. Neil just wrote today to say "It really is a nice piece of work. Prettier than I could have hoped, from every side, and inside, too. Fine materials and finishes. The individual CD jackets are lovely, and the Timeline is a clever touch. I am proud of this piece of work. (And it does keep good time!)"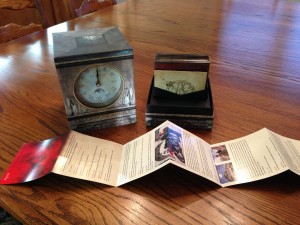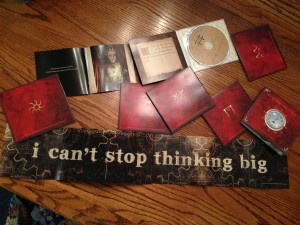 List price is $99.99.  AudiobookStand.com has it discounted to $79.99, and it is also available from other retailers.  Preordered copies will ship on March 1.