The eBook Title Surge
It's a hot topic among authors, many of them scrambling to put up as many of their titles as possible as ebooks. Many established authors can see the tide changing and feel the urgency, and they are climbing the learning curve as fast as possible.
For my generation of writers, those who started publishing books before the mid-1990s, we're in the perfect eBook "sweet spot." We have a lot of backlist titles, and we control the electronic rights for most or all of them.
If you are a new author who sells your books to a traditional publisher, then this is a moot topic. The publisher will insist on having print rights and electronic rights, no negotiation, no wiggle room, no deal.  J.K. Rowling had enough clout to keep her electronic rights to the Harry Potter books, and Hugh Howey, author of eBook mega-seller WOOL managed to do it, and turned down huge offers to to keep those rights; most other writers never even get that option. The publisher has the e-rights, and you won't get them back for as long as your book stays in print. (And the definition of "in print" with electronic versions available is a hotly debated topic.)
Starting in the mid-1990s, publishers realized they had better include electronic rights in their contracts with authors. They didn't pay anything additional for those rights, simply considered electronic versions to be another format of the book they were buying, like hardcover or mass-market paperback. (Of course, a long time ago, those rights were separate, too. Authors would initially go to a hardcover publisher, who would then sell the reprint rights to a different paperback publisher.  Stephen King sold CARRIE to Doubleday, a hardcover house, for $2500, and then Doubleday sold the paperback rights to New American Library for $400,000.  Today, though, with large publishing conglomerates, the same house now produces both the hardcover and paperback of a title, without any extra sale to the author.)
Before the mid-1990s, though, most book contracts did not include electronic rights. Nobody thought about them. Nobody wanted them.
My first novel, Resurrection, Inc., was published in 1988. That book, and quite a few of my subsequent novels, were published before e-rights clauses appeared in contracts.  Therefore, I control the electronic rights to those novels, not to mention the rights to nearly a hundred short stories.  My co-authors Brian Herbert and Doug Beason also have numerous books that fall in the same window.  Many of Frank Herbert's classic SF novels, long out of print, were ripe for eBook editions, too.
Those books were otherwise just gathering dust, earning the authors no income. Readers couldn't find them.  Even if the books are still in print under the original contract, the e-rights are available and just waiting for the author to do something about it.
So, Rebecca Moesta and I formed our own publishing house, WordFire Press, and set about reissuing all those titles that had fallen through the cracks. Now that we've figured out the process, there's a title surge going on.  For the past two years, we've been busy formatting files of those novels, creating covers, preparing the eBooks, and putting them up for sale in all eReader formats. We have about 80 titles up now, my own books as well as works by Frank Herbert, Brian Herbert, Bill Ransom, Doug Beason, Rebecca Moesta, Neil Peart, and a lot more to come.  We even released previously unpublished Herbert novels, as well as original books and stories by me.  It's been quite busy around here in Colorado, but we've got the majority of the titles through the bottleneck. WordFire Press even brought aboard Bram Stoker nominee Peter J. Wacks and Colorado indie author Quincy Allen to help with our production.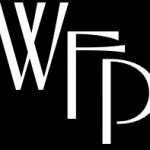 All those great stories, those interesting characters, those wonderful adventures have a second life.  Authors like myself are realizing the treasure chest of content they have that's just waiting to be made available, a whole surge of reading material for fans to catch up on.
So power up your eReader and check them out.