Excerpt from HELLHOLE
Tor Books has posted the jacket copy and the prologue from my new novel Hellhole with Brian Herbert.  It's free—sign in and read it at http://www.tor.com/hellhole/register.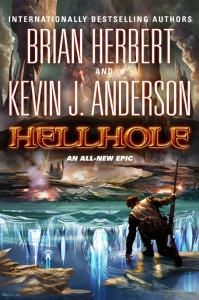 You can also watch the Hellhole promo trailer on YouTube at
http://www.youtube.com/watch?v=VUxH6aIXeTU
The book will be released in the US on March 15.  We'll be doing a 13-city US signing tour, schedule to be posted soon.