Free Audio Excerpt of HELLHOLE: Prologue & Chapter 1
MacMillan Audio has made available an excerpt of the unabridged audiobook of Hellhole, the prologue and first chapter—read by our long-time narrator Scott Brick, whose voice will be familiar to listeners of our previous books.
To listen to the excerpt, click here.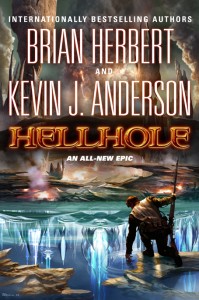 Also, I was recently the guest on two episodes of the Writing Excuses podcast, hosted by Brandon Sanderson, Howard Tayler, and Dan Wells, on the topics of "Writing in Other People's universes" and "The Writer's Responsibility to the Reader."  If you are interested in the writing process, you should be a regular subscriber to Writing Excuses.  Have a listen.