Imagination loses a bright star: Ralph McQuarrie gone at age 82
He showed us a galaxy far, far away.  Ralph McQuarrie, legendary Star Wars concept artist passed away last night at age 82.  Ralph changed not only the Star Wars universe, but he changed ours with his incredible imaginative creations that have impacted our culture worldwide. Ralph designed Darth Vader, See Threepio, the Jawa Sandcrawlers on Tattooine, Cloud City on Bespin, and countless other images familiar to practically every person on planet Earth.
I worked with Ralph for the better part of two years on our beautiful coffee-table book, The Illustrated Star Wars Universe, which he saw even then as his legacy, one last great showpiece before he retired (but of course he never really retired).  I was working on multiple projects for Lucasfilm at the time, and I was greatly honored to be offered this chance to do a big book with Ralph. When I asked why I, of all the Star Wars authors, had been picked, the answer was obvious: "You're the only one within driving distance of Ralph's studio."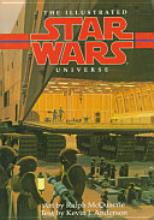 The Illustrated Star Wars Universe was a showcase of amazing worlds, with chapters devoted to Tatooine, Coruscant, Bespin, Dagobah, Endor, Alderaan, Yavin 4, Hoth.  Each month, I'd drive to Ralph's studio in Berkeley, and we would spend the day just brainstorming. My job was to write fake National Geographic-style articles for each place, while Ralph sketched interesting creatures, land formations, exotic weather patterns.  We threw ideas back and forth, with Ralph trying to sketch them and me trying to explain them, or at least make up stories about them.  We called it the "planet-of-the-month club."

The thing I remember most about Ralph's studio was that he had shelves and shelves of old National Geographics, but they weren't arranged in any chronological order.  When I asked him how he had organized the issues, he briskly explained, "These ones have great reference photos of ice and snow. These here have excellent canyons.  These have mountains, and over here are all waterfalls."  As we were working on the chapter about the frozen planet of Hoth, he pulled out a stack of the very best icicle images, and another bunch of snowfields and started doodling.
Ralph was softspoken and had a great sense of humor, very relaxed, and incredibly humble.  As we worked, he would tell fascinating stories about his early Star Wars days, how he had created the look of Darth Vader, how his art had helped sell the project to the studio.  After our book was published, apparently George Lucas liked it so much that he gave a copy to all Lucasfilm employees for that holiday season.
Rebecca and I also worked with Ralph on two lavish Star Wars pop-up books, The Star Wars Cantina Pop-Up Book and The Jabba's Palace Pop-Up Book.  We were excited to bring Ralph aboard, thrilled to have him do brand-new paintings—we knew the Star Wars fans would love to see all that new McQuarrie work.  But the publisher didn't quite grasp the legendary status of their own artist; we had to make numerous calls, insisting that Ralph's name go on the cover along with ours (and then they shrink-wrapped the books, so browsers couldn't even look at the art without buying a copy).  If that doesn't call for a forehead slap, I don't know what does….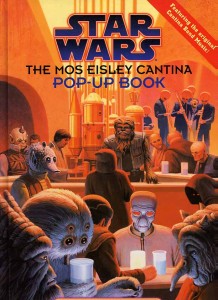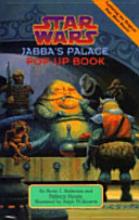 After the Illustrated Star Wars Universe was published, I sent Ralph signed copies of my paperback Star Wars Jedi Academy trilogy, thanking him for the great time I'd had working with him.
Ralph sent me an original painting.  It still hangs in my office.
Many universes won't be the same without him.  May the Force be with you, my friend.