Less Than Two Months Until SUPERSTARS WRITING SEMINAR
If you're an aspiring or established author who takes your career and the business seriously, our three-day Superstars Writing Seminar could take you to the next level.  After two successful Superstars Seminars in Pasadena and Salt Lake City, our next one will be held at the Golden Nugget in Las Vegas, April 30–May 2.  In less than two months, you could have all the professional nuts-and-bolts advice and instruction you need to set you apart.  Prices go up in a few weeks.

This isn't a case of "those who can't do, teach."  Superstars is run by five international bestselling authors with impeccable credentials and guest speakers at the top of their field.  The curriculum includes lectures and panels on copyright, ePublishing, promotion, contracts, productivity, pitching the big proposal, working with Hollywood and developing an intellectual property, and how to react to the changing world of publishing and distribution.  The 2012 Superstars Writing Seminar will include expanded workshops on the thriving Young Adult segment, eBooks and indie publishing, surviving in the new publishing economy, negotiating, and rising above the noise.
SPEAKERS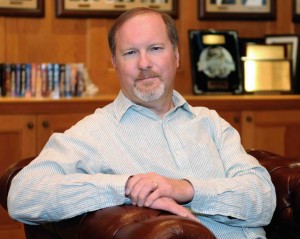 Author of more than 100 novels, Kevin has 23 million books in print in thirty languages. He has won or been nominated for the Nebula Award, Bram Stoker Award, the SFX Reader's Choice Award, and New York Times Notable Book. He is one of the most popular writers currently working in the genre. He recently had his 50th national or international bestseller.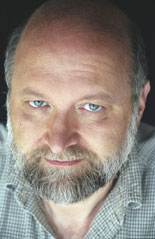 David Farland is widely hailed as the best mentor for new writers. Through his teachings, he's produced many of the bestselling authors today, more than any other instructor. He has an uncanny ability to spot the one or two items a budding author needs to change in order to get published. He's written and published over 50 novels in science fiction and fantasy and has been a New York Times Bestselling author many times, and he is now exploring the new world of expanded books.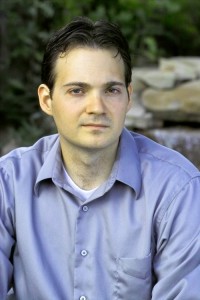 Soft-spoken Brandon Sanderson has taken the fantasy genre by storm. In the last few years he has published the young adult Alcatraz series, the brilliant and bestselling Mistborn series, and is debuting the last three books of the Wheel of Time epic series created by Robert Jordan, the first of which was released in November 2009 and instantly became a number-one bestseller. It's titled The Gathering Storm.
Award-winning and New York Times bestselling young adult author of more than 35 books, Rebecca's credits include the Star Wars: Young Jedi Knights series, theCrystal Doors trilogy, Buffy the Vampire Slayer: Little Things, and the Star Challengers series. Rebecca holds an MSBA (Masters of Science in Business Administration) from Boston University and is known for her business-oriented approach to careers in writing.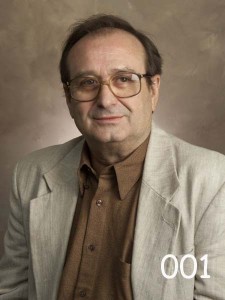 ERIC FLINT
Highly successful author of more than 30 novels, Eric is a master of military science fiction and alternate history. Best known for his 1632 andBelisarius series (with David Drake). Eric Flint is one of the most brilliant writers and editors in the field. Widely recognized as an expert in electronic publishing and distribution; he is the publisher of the online magazine Grantville Gazette and editor of Jim Baen's Universe.
GUEST SPEAKERS
In addition to the regular staff, this year we have three confirmed guest speakers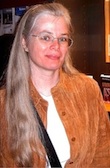 Kristine Kathryn Rusch is a bestselling, award-winning mystery, romance, science fiction, and fantasy writer. She has written many novels under
various names, including Kristine Grayson for romance, and Kris Nelscott for mystery. Her novels have made the bestseller lists worldwide and have been published in 14 countries and 13 different languages. She is the former editor of prestigiousThe Magazine of Fantasy and Science Fiction. Before that, she and Dean Wesley Smith started and ran Pulphouse Publishing.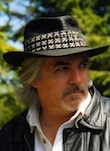 DEAN WESLEY SMITH
Bestselling author Dean Wesley Smith has written more than 100 popular novels and well over 200 published short stories. Dean has also written books and comics for all three major comic book companies, Marvel, DC, and Dark Horse, and has done scripts for Hollywood. One movie was actually made. Over his career he has also been an editor and publisher, first at Pulphouse Publishing, then for VB Tech Journal, then for Pocket Books. Currently, he is writing thrillers and mystery novels under another name.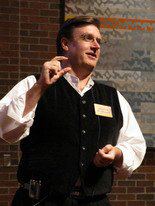 James A. Owen has written and illustrated six books in the bestselling series The Chronicles of the Imaginarium Geographica: Here, There Be Dragons; The Search For The Red Dragon; The Indigo King; The Shadow Dragons; The Dragon's Apprentice; and the forthcoming The Dragons of Winter. The series is now being published in more than twenty languages. A seventh volume, The First Dragon, will conclude the series in 2013. He is founder and executive director of Coppervale International, an art and design studio that also published the periodicals International Studio and Argosy, develops television and film projects, and is redesigning an entire town in Arizona, among other ventures. James has written and illustrated two dozen Starchild comics, the award-winning Mythworld series of novels (published in Germany and France), the inspirational nonfiction book Drawing out the Dragons, and more. He lives in Arizona with his family.
For more information, www.superstarswritingseminars.com