Superman and Batman—Discounted Superheroes for San Diego Comic Con
In anticipation of San Diego Comic Con later this month, HarperCollins has announced a special—my two DC novels, THE LAST DAYS OF KRYPTON and ENEMIES & ALLIES, along with Tracy Hickman's novel WAYNE OF GOTHAM, will be discounted to only $2.99 for the entire month of July!  Order the deep-discount for all eBook formats at http://sdccebookdeals.com.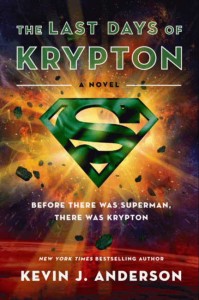 THE LAST DAYS OF KRYPTON tells the epic origin story of Joe-El and Lara, the discovery of the Phantom Zone, Zor-El and Argo City, Brainiac stealing the city of Kandor, and General Zod's uprising…and the end of the world.  Oh, and one particular baby escaping…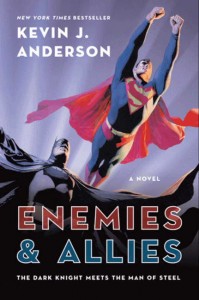 ENEMIES & ALLIES tells of the first meeting of Batman and Superman during the tense, heady days of the Cold War, with Lex Luthor selling nuclear warheads to both the US and the USSR, with a determined Bruce Wayne discovering his identity as Batman…and Clark Kent trying to balance his obligations to be Superman with his wishes to be a normal Clark Kent.