WordFire Press Titles to Become Part of the Baen eBook Library
Some cool news from our publishing side: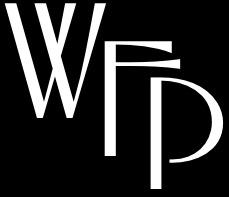 Kevin J. Anderson's WordFire Press has just signed a deal for all their titles to join the Baen eBook Library, the largest SF-dedicated eBook site. WordFire Press features over fifty backlist and previously unpublished titles by Anderson, Frank Herbert, Bill Ransom, Brian Herbert, Neil Peart, and others.
WordFire Press books are already distributed in most eBook formats through major eBook retail channels.  Becoming part of the Baen eBook Library will introduce those titles to a very large, dedicated, and specialized audience. In coming months, WordFire Press books will be featured in the Baen newsletter, which goes out to more than ten thousand very interested readers of SF eBooks. Baen Books has long been a pioneer and innovator in electronic publishing and distribution, with a highly devoted following. All titles are DRM-free.

Forthcoming WordFire Press releases include the never-before-published Frank Herbert novel ANGELS' FALL and the second volume of FIVE BY FIVE—five military SF novellas by five military SF authors.
Kevin J. Anderson is the editor-in-chief of WordFire Press. Rebecca Moesta is the publisher.