2014 Superstars Writing Seminar Dates and Guests Announced
The 2013 Superstars Writing Seminar, held in May in Colorado Springs, was a tremendous success—our fourth one, and I think we had the tightest-knit, most dedicated group of students ever.  Speakers included Kevin J. Anderson, Eric Flint, Rebecca Moesta, James Artimus Owen, Tracy Hickman, Joan Johnston,  Jim Minz (Baen Books), Mark Leslie Lefebvre (Kobo), and attorney M. Scott Boone.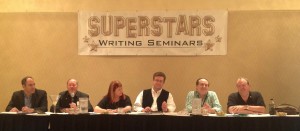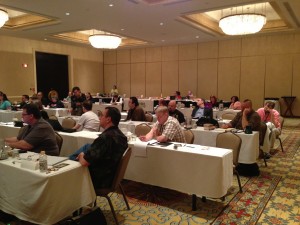 From now on, we have decided that the Superstars Writing Seminars will have a permanent home in Colorado Springs, at the wonderful facilities of the Antlers Hotel, at the base of spectacular Pikes Peak.  Our fifth Superstars will take place February 6-8 (Thursday through Saturday) 2014.  We've locked in a very reasonable hotel room rate ($99/night with free parking and free internet access).  Confirmed primary speakers will be Kevin J. Anderson, Brandon Sanderson, David Farland, Rebecca Moesta, James Artimus Owen, and Eric Flint.  So far, we've already lined up some great guest speakers, Diana Gill (Executive Editor for HarperCollins) and Mark Leslie Lefebvre from Kobo and a couple more in the works.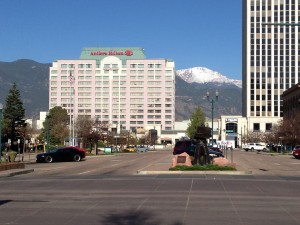 EARLY BIRD RATES end September 1.
Please check out our revamped Superstars website for further details.