Brian Herbert's TIMEWEB Trilogy Now Available for eReaders
Several years ago, Brian Herbert released his original space epic trilogy, Timeweb, The Web and the Stars, and Webdancers.  While the novels were widely distributed through the library system, the publisher had problems with bookstore distribution, and therefore many readers had trouble buying copies during our booksigning tours.
Now we've made the Timeweb trilogy widely available in eBook form, in all eReader formats and worldwide.  A second chance.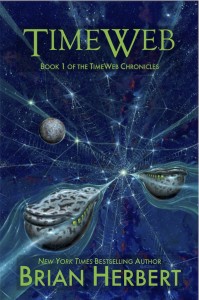 Kindle
Nook
Other eReader Formats
A universe of wondrous possibilities that is populated by sentient spaceships, shapwshifters, intriguing robots, and miniature aliens with mysterious powers. Humanity has become a mercantile society that has spread throughout the galaxy, ruled by wealthy merchant princes who live in decadent splendor—entirely unaware of another realm just beneath the fabric of the universe.
When galactic ecologist Noah Watanabe discovers the cause of a strange, cosmic disintegration, he embarks on an epic journey to restore the ancient balance to the crumbling galaxy.  Noah must work with warring, alien races to unlock the secrets to a vast celestial puzzle.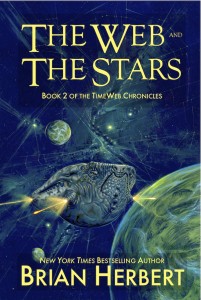 Kindle
Nook
Other eReader Formats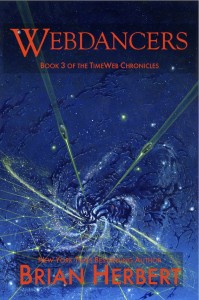 Kindle
Nook
Other eReader Formats