CLOCKWORK ANGELS Graphic Novel—Meet the Artist, Nick Robles
The comic adaptation of CLOCKWORK ANGELS proceeds full steam ahead, and everything is going like clockwork!  Boom! Studios will release the first issue in mid-March of the six-issue series. I've written the first script, with the enthusiastic Neil Peart stamp of approval, and we've also looked at the work of various artists that Boom! suggested.
We were very pleased to see the samples from Nick Robles, best known for his work in the gaming industry, and we felt that his style had the right kind of flavor, a flair for color, sense of wonder, innocence, fabulous imagination.  Neil and I both loved his work.  And when Nick started sending a flood of concept sketches of the characters—Owen Hardy, Mr. Paquette, Lavinia, the Pedlar, the Watchmaker, the Anarchist—and steamliners, the pedlar's steampunk cart, we knew we had the right guy.  AND he's a Rush fan, so what more could we ask for?
Look at his portrait of Owen Hardy. (Click to enlarge)
Nick Robles is a twenty five year old artist from Louisiana.  Self-taught, he works with digital art as his main medium, leaving sculpting and oil painting as a personal hobby. He has dabbled in the arts as far back as he can remember – whether it be drawing, music, or writing – and he can't see the dabbling going away anytime soon.  Something he's quite all right with.
When asked about his influences, Nick named J.C. Leyendecker, Norman Rockwell, Brom, Donato Giancola, J.W. Waterhouse, Mike Mignola and Adam Hughes…among various others.  In his spare time, he enjoys playing video games, reading comics, and enjoying a good movie (or a bad one!)
Nick is thrilled to be working with BOOM! Studios on the Clockwork Angels project and is very humbled to be bumping shoulders with a professional comic company and the myriad of other big names on the team. In his own words, "I've never felt so gratefully overwhelmed with a project, and the faith put in me.  I hope this is the start to a wonderful career, and I can't wait until the first book is finished and in print."
Look at more of Nick Robles's great work at his website.
The comic will be released to coincide with the trade paperback reissue of CLOCKWORK ANGELS: the Novel from ECW.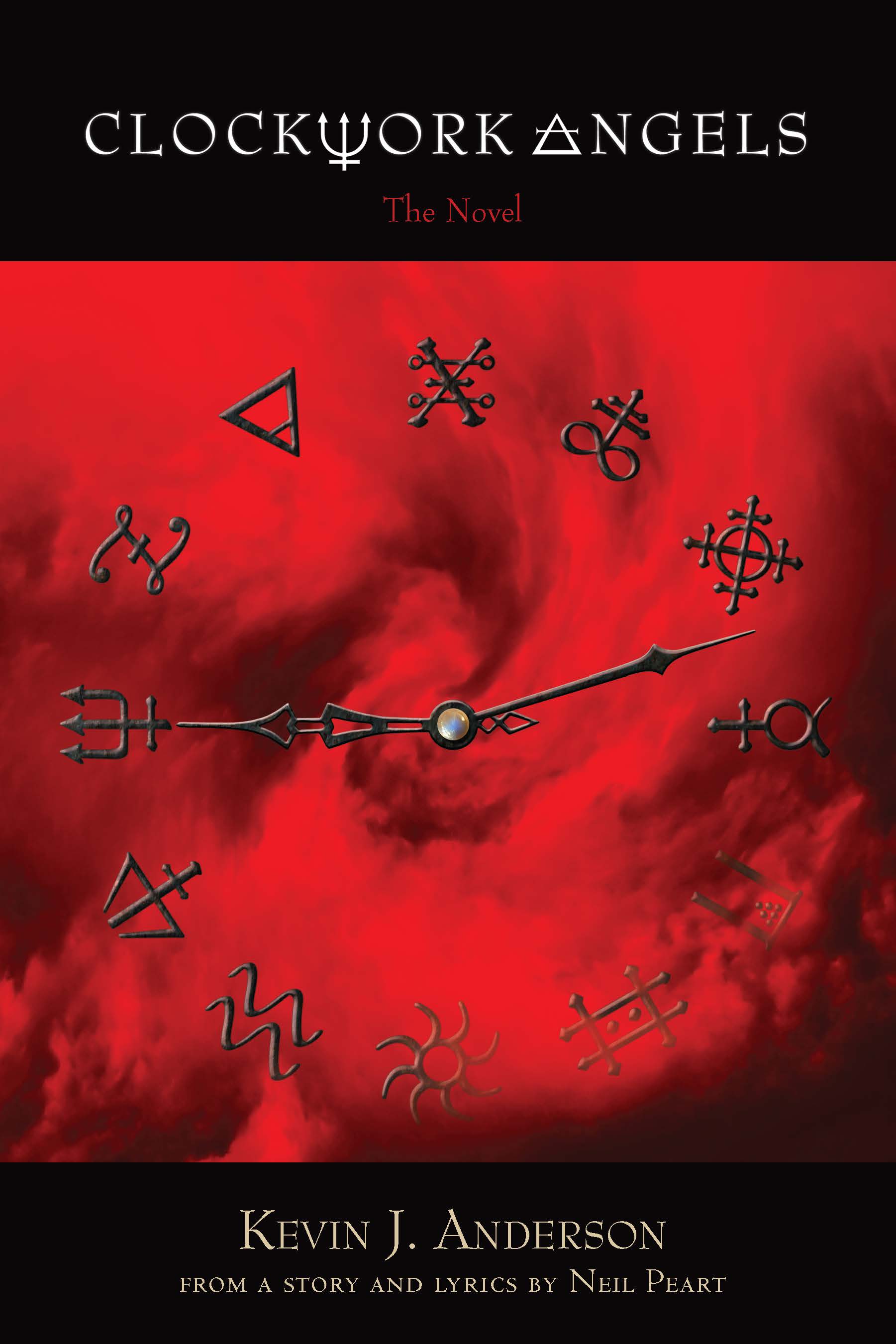 In preparation for the comic adaptation, I just finished rereading the novel myself, returning to the world of Albion and Atlantis, the Watchmaker and the Anarchist. It is a wonderful place, and I loved going back there. Better yet, this time I listened to the full unabridged audiobook, read by Neil Peart—so it was like having him read aloud to me as I worked out in the gym every morning.  Now that was a great experience.
You can PREORDER the first issue of CLOCKWORK ANGELS right now for $3.99
All is for the best!