A Convention and Book Tour in Poland, Part 2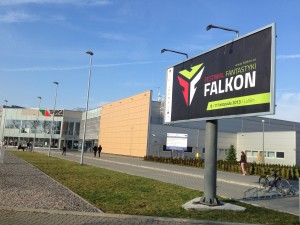 In coming to Falkon, I had stuffed my suitcase with hardcover books, which I signed for some of my special English-speaking companions, and for those whose English wasn't so good (but still better than my non-existent Polish), I brought copies of my Tales from the Trail 2014 calendar, featuring photos from my hikes with brother-in-law Tim around the west.  I gave a copy of the calendar to Krysz, the head of Falkon who had invited me as guest-of-honor, and he was amazed at the photos. Another person who looked at all the pictures of the mountains and the trails insisted that it looked as good as the scenery from the Lord of the Rings. (Yes, New Zealand is indeed spectacular…but I am also very proud of Colorado.)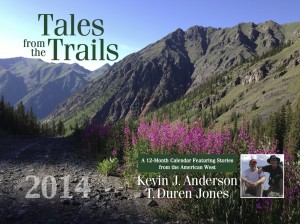 I started the day with a Polish TV interview, then a podcast interview, and then Lublin radio. I was introduced to a Lublin city councilman (Falkon is a big tourist draw to the city), and then had some photos taken with the 501st Garrison, who by now had suited up.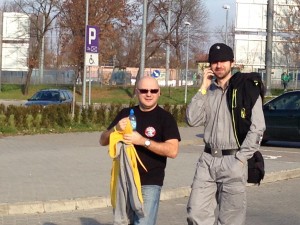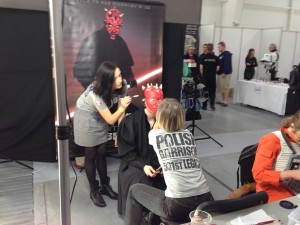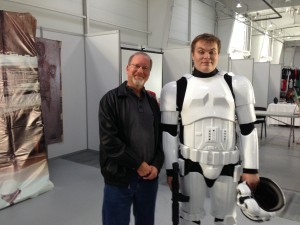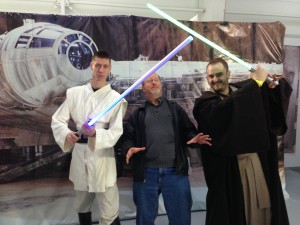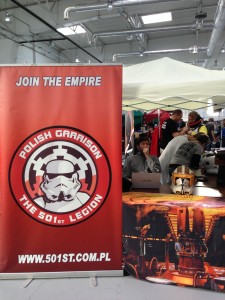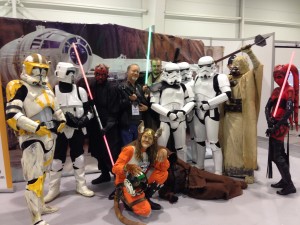 Falkon assigned me an English-speaking tourguide, Voitek, a very knowledgeable student and translator, who took me around Lublin, to three museums, a famous cemetery, the castle, and the Old Town. Since he was a student, he was used to walking everywhere, and he moved at my own brisk pace, and we set off to see the sights, talking about Science Fiction as well as the history of Poland. A great lunch in a Polish pub, and then we headed back to the convention center—all told, we walked about 9 kilometers in the circuit of the city. (When the convention organizer learned that his tourguide had made their guest-of-honor do all that walking instead of calling cabs everywhere, he was horrified…and I spent some time reassuring him that I *like* to hike, and that I preferred to get the exercise.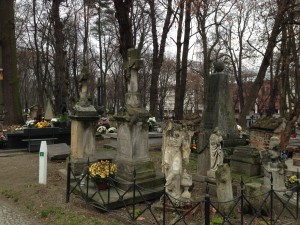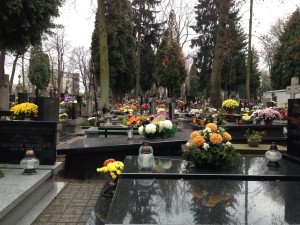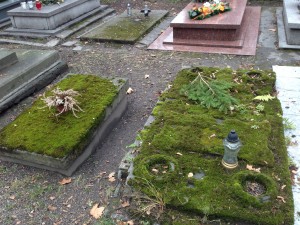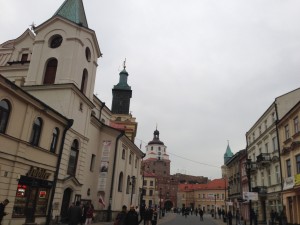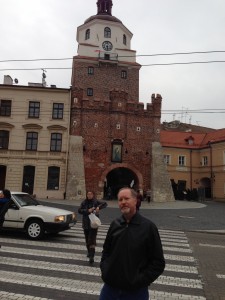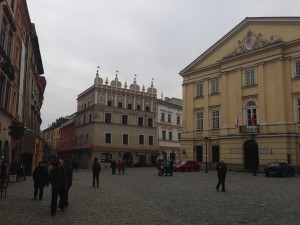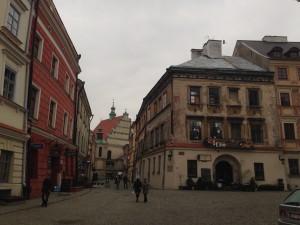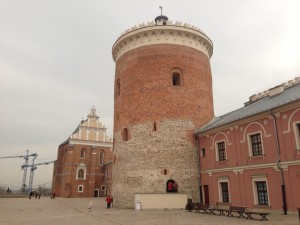 That evening, I had my first author panel, a talk and interview before about 80 people, all in English without a translator—and I found that everyone understood me very well (or at least they seemed to know when to laugh at my jokes, so they were also very polite…), followed by a very long line for an autographing.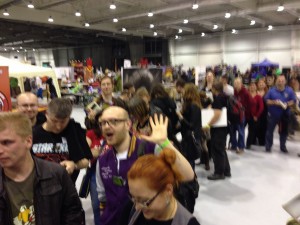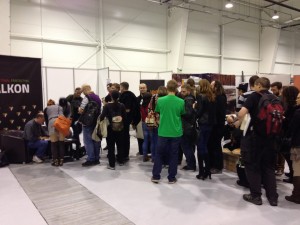 Afterward, I joined all of the 501sters as well as my publisher's translator for dinner in a big Czech pub. (And I even ordered an actual Budweiser from the Czech Republic…MUCH better than the Bud I'm used to being served!) Even though many of the 501st members were uncertain with their English, I found that we could all communicate with Star Wars terms, Darth Maul, Twi'lek, rebel pilot, bike trooper, TK.
Next report, tomorrow…if I can get a strong enough wifi signal.