The eBook Invasion—Taking over the World One Text File at a Time
The world is about to explode—and I mean that in the best possible way. A major change is happening right now in international reading and book-buying. For most people, this is occurring under the radar, but it's big.
A friend in the computer gaming industry sees the same thing from her perspective:  Tablet and smartphone games/apps are already booming in the US, Europe, and Asia—but those devices are just starting to catch on internationally. The market hasn't reached its peak yet, not by a long shot. In fact, international smartphone and tablet use is where the US market was several years ago.
Think way back to, say, 2010 and consider how the US market has boomed in such a short time:  Droids, iPads, iPhones, Galaxy Tablets, Slates, Nexus, and countless clones are ubiquitous.  One-third of American adults have tablets and over half own a smartphone.
And the potential market in Asia could be even larger.  According to my insider friend, the gaming industry is holding its breath, waiting for the Asian market to reach a critical mass when everyone has a smartphone or tablet—and therefore become potential customers for games and apps.  It's going to happen soon, and then sales will explode.
You see where I'm going with this?
A Slow Start
EBook sales in the US burbled along for years, even decades, barely a blip on anyone's tracking sheets.  High-tech prophets talked about the coming revolution, how electronic text would take the place of words printed on paper. Eventually, we stopped listening because people simply didn't want to read books on their computer screen.
In 2002, Tor Books released the electronic version of my novel with Brian Herbert, Dune: The Butlerian Jihad.  Their electronic-rights person called me one afternoon, extremely excited to tell me that  The Butlerian Jihad was the #1 bestselling eBook title in the nation, and it had held that position for the entire month!  That sounded like great news—until I asked him how many we had sold.  His voice held an undertone of awe:  "Three hundred copies total!"
Well, that novel ended up selling over 140,000 copies in hardcover, and many more than that in paperback.  From that point, I didn't pay a lot of attention to electronic books.
But when portable reading devices finally became inexpensive enough, usable enough, and (let's admit it) cool enough—that's when eBooks took off. And it happened with astonishing speed, taking many in the publishing industry by surprise, even though they had been thinking about electronic books for a long time.
Suddenly, everybody wanted a Kindle, a Kobo, a Nook, a Sony e-reader or similar device for Christmas or a birthday.  And as soon as the proud new owners had their own little toys, they loaded up their libraries, often with public-domain classics of literature (which they never actually read) or grabbing the complete works of their favorite writers.
Indie authors, fed up with traditional publishers or too impatient to wait for a deal to appear after years of submissions, decided to put up their own titles, charging 99¢ for the novel they had slaved over for years.
Authors like myself, with a substantial backlist of out-of-print titles that no traditional publisher wanted to reissue, released eBook versions . . . and stared amazed at the sales figures that rolled in.  And no wonder—for years, my established fan base had no way of reading my older books except to hunt them down in a used bookstore, and now they suddenly had access to dozens of novels they had heard of but could never find. All for five bucks or less.
Enter the next phase: Today, it's no longer even necessary to own a dedicated Kobo, Nook, Sony e-Reader, or Kindle device. If you have a tablet or smartphone for other uses, all you need is an app.  You have an iPhone?  You have an eReader.  iPad?  EReader.
The "Sleeping Giant" eBook Market
Great Britain, Australia, Europe, and Asia lagged well behind in eBook readership, but publishers started to pay attention.  They could see what was coming.  The British publisher of our "Prelude to Dune" trilogy realized that they had not included electronic rights in their contracts from the mid-1990s; nobody was thinking about it then. To correct the oversight, they wrote a polite letter offering us $300 per book to secure the electronic rights, plus 25% of the royalties that came in thereafter (they would keep 75% of the royalties).
Brian Herbert and I discussed the offer and declined it.  Instead, we put up those books ourselves in the UK and Australia, kept 100% of the royalties, and we've made many, many times more than the amount we were offered. And the sales continue to increase as eReaders become more ubiquitous in the British Commonwealth.
Today, the eReader (device or app) market in England and Europe is growing substantially.  The market in Asia is about to explode.
And there's one more thing to keep in mind, especially for writers with backlist titles.  No matter how old those backlist titles are, they are new to most of the world.
Many of my 120 published novels appeared in the US and UK, but never received widespread international distribution, appearing only in occasional import bookshops.  I'm talking about the English editions, not translated versions. (Translations are a different problem entirely, because finding and paying a translator is a significant expense, often not considered worthwhile in small markets.)
My international fan club has members from 52 different countries around the world.  Imagine the fan in Andorra or East Timor who reads my email newsletters, learns about all the novels I've written, but can never obtain copies (unless they special order overseas and pay shipping costs far higher than the books themselves). My fans in Ecuador, Morocco, Czech Republic, or Pakistan have never had a chance to read Resurrection, Inc. or Blindfold, or Assemblers of Infinity.  Where would they find a copy?
And I know many of them read English—after all, they're reading my newsletters.
When Rebecca and I were guests at the Sharjah Book Fair in the United Arab Emirates, we met an Indian schoolteacher who brought her class from Dubai to meet the American authors.  The teacher told me she had read some, but not all, of my Saga of Seven Suns series in India, in English. Near her home there was a bookstore that catered to expatriates and carried imported British editions, but the selection was random and unpredictable.  Whenever she saw one of my books, she would buy it; she kept going back to the store, hoping to complete her collection of the Saga, but it was no certain thing.
Now imagine this:  Thanks to eBooks, ALL of my old novels—the titles that were never actually distributed around the world—are suddenly available to anyone, in any country, with a smartphone and an eReader app.
And sales of smartphones and tablets are booming all around the world.  Without me doing anything, my readership is growing by leaps and bounds.
Dozens of my titles never appeared outside the US/Canada or UK: Resurrection, Inc., Blindfold, Ill Wind, Ignition, Virtual Destruction, Gamearth, Assemblers of Infinity, The Trinity Paradox, Climbing Olympus, Fallout, Lethal Exposure, and many more.  Our own WordFire Press has released a host of other titles, including long out-of-print Frank Herbert classics and three never-before-published novels, as well as works by Doug Beason, Brian Herbert, Bill Ransom, Brad R. Torgersen and others.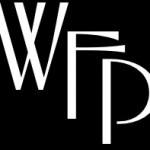 Once we upload the files to the vendor, any English-speaking reader in Bulgaria, or Turkey, or Fiji, or Viet Nam can go onto their preferred eBook site, whether Amazon, or Kobo, or any other supplier, and download our books that have never before been available—and it costs them only about $5 in their local currency.
Accustomed to paying extremely high import fees, many foreign readers are flabbergasted by that price.  A few years ago at the Supanova Convention in Australia, I handed out cards to fans explaining how they could download my titles for $5. One reader insisted it had to be a scam because books couldn't possibly be sold for five dollars.  Australians are used to paying $15 for a simple mass-market paperback, $40 for a large format trade paperback, and up to $50 for a hardcover.
But an eBook is really only an email. A text file, as easily delivered to my friends in Christchurch, New Zealand as to one of my local fans in Colorado Springs. I don't have to pay printing, shipping, and warehousing costs.  There aren't import fees and customs.
Once we load up the electronic files and choose the option of worldwide distribution, any international reader can push a button and get a personal copy of the book file on their preferred eReader device or app, while WordFire Press sits back and receives $3.50 for each sale from Amazon or Kobo (70% of the $5).
(Why do I keep specifying Amazon and Kobo?  Because they are the only ones who currently allow me to separate out the US/Canada market from the rest of the world. For many of my titles, such as the Dan Shamble Zombie PI series, a traditional publisher controls the US and Canada distribution rights, while I retain the international rights.  Therefore, when WordFire Press puts up an international edition, I have to respect the territories where the other publisher is allowed to sell the book. Barnes & Noble (Nook), Smashwords, and other vendors don't allow me to carve out a specific territory. Get with it, guys!)
Each year, each quarter, more and more international English-speaking readers have access to their own eReader devices.  As the next wave kicks in, when tablets and smartphones with eReader apps take off, it's going to be even more amazing.
I am ready for it.  The world is about to explode, and I can't wait to sit back and watch the fireworks.