First Look: SISTERHOOD OF DUNE Cover
We've just received the cover art for SISTERHOOD OF DUNE, a beautiful wraparound painting, similar in design to THE WINDS OF DUNE.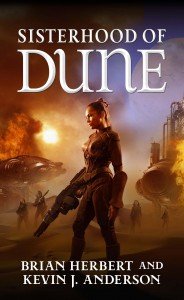 Rather than highlighting the Bene Gesserit, the art director chose a (relatively minor) scene in the novel of a female Fremen in a raid on a rival spice operation. The Sisterhood school probably didn't offer very dramatic imagery!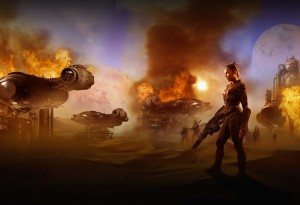 The novel will be released in March 2012.