Frank Herbert's SOUL CATCHER back in print
I fell in love with Frank Herbert's writing back when I first read DUNE at age 12, and I have been pleased for years to be working with Brian Herbert and the Herbert estate to keep Frank's works and his memory alive. Our work in continuing the DUNE saga is the most obvious success, but at my small publishing house WordFire Press, we are continuing to bring back ALL of Frank's other classic works, including several novels that have never before been published.
We're pleased to announce that Frank Herbert's classic thriller SOUL CATCHER is now also available in print and eBook form.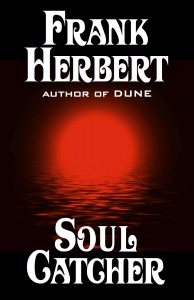 Katsuk, a militant Native American student, kidnaps 13-year-old David Marshall—the son of the US Undersecretary of State. The two flee into the deepest wilds of the Pacific Northwest, where they must survive together as teams of hunters try to track them. David begins to feel a growing bond of respect for his captor, even as he struggles to escape. What the boy does not know, however, is that he has been chosen as an innocent from the white world for an ancient sacrifice of vengeance. And Katsuk may be divinely inspired . . . or simply insane.
TRADE PAPERBACK  $13.49
Kindle     $5.99
Kobo   $5.99
Nook   $4.99
All other eBook Formats $5.99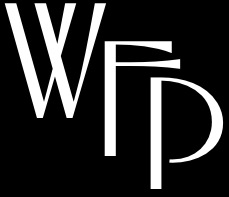 Also, amazon has dropped the price of the Kindle version of Frank Herbert's original classic DUNE to under $7.  Do you have a copy for your eReading device?  KINDLE VERSION
Be sure to check out the other Frank Herbert titles released by WordFire Press: