Free Preview Booklet of CLOCKWORK ANGELS: The Novel
For the Book Expo America in New York, ECW Press produced a beautiful sneak preview booklet for Clockwork Angels: The Novel, which includes introductions by myself and by Neil Peart, the first three chapters of the novel, three of Hugh Syme's illustrations, and the lyrics for "Caravan" from the Rush CD Clockwork Angels.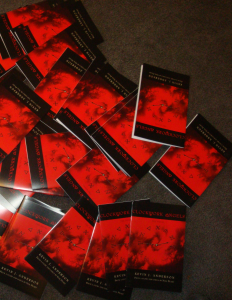 I promised to make the booklet available to my fans. If you'd like a free copy, click the link below to download the form. Print it and follow the instructions.   I'll even autograph the booklet.
You still have to send a stamped return envelope—and if you're not from the US, you'll have to figure out how to include US postage.  (I can't mail it back to you with Canadian, British, or Rwandan postage, for example.)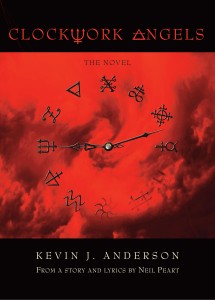 The hardcover, full-color novel comes out from ECW on September to coincide with the launch of the Rush Clockwork Angels tour. The unabridged audiobook from Brilliance is narrated by Neil Peart himself.