A Grab Bag of Sci-Fi Specials from WordFire Press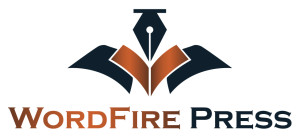 http://kjablog.com/wp-content/uploads/2016/04/WFP-Logo-color-768x351.jpg 768w, http://kjablog.com/wp-content/uploads/2016/04/WFP-Logo-color.jpg 978w" sizes="(max-width: 300px) 100vw, 300px" />
WordFire Press just teamed up with Humble Bundle for an exciting "Sci-Fi Specials" bundle of our titles, a full sampler of 18 of our books, and you pay what you want. Unlike other bundles I've run, fully half of the titles here are not available to the general public at the launch of the bundle, and the other half have never appeared in bundles before. You can get ALL of the titles for as little as $15—worth $106 if you bought them separately.
KJA fans will find a new reissue, Artifact, a high-tech thriller featuring the Daredevil's Club, which I cowrote with F. Paul Wilson, Matthew J. Costello, and Janet Berliner. There's Virtual Destruction, my first Craig Kreident thriller with Doug Beason, about a murder in a high-security government nuclear design lab; and there's my first novel, Resurrection, Inc., a SF novel inspired by the Rush album Grace Under Pressure.
You'll also find four previously unpublished novels by Dune author Frank Herbert, a new fantasy adventure by Alan Dean Foster, a fantasy sequel to MacBeth by Jason Henderson, a steampunk adventure City of Saints by D.J. Butler, epic fantasies by Ramon Terrell, Neo Edmund, and Shean Pao, post-apocalyptic dystopia by Aaron Michael Ritchey, science fiction time travel by Andrew Mayne, Gothic mystery by Peter J. Wacks and J.R. Boyett, noir SF by Quincy J. Allen, a sexy thriller featuring vampire detective Felix Gomez by Mario Acevedo, urban fantasies by J.A. Pitts and Josh Vogt, as well as a new science fiction anthology edited by Bryan Thomas Schmidt featuring a never-before-collected "Ender's Game" story by Orson Scott Card.
The Sci-Fi Specials Humble Bundle runs for only two weeks—ends April 20—and a portion of the money raised goes to two non-profits I've selected, the Challenger Learning Center for Space Science Education and the Emergency Medical Fund for the Science Fiction Writers of America. Please help us out, and you'll get a lot of great books to read!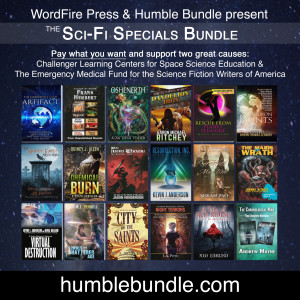 http://kjablog.com/wp-content/uploads/2016/04/HumbleSocial-150x150.jpg 150w, http://kjablog.com/wp-content/uploads/2016/04/HumbleSocial-768x768.jpg 768w, http://kjablog.com/wp-content/uploads/2016/04/HumbleSocial-1024x1024.jpg 1024w" sizes="(max-width: 300px) 100vw, 300px" />