Inducted as CHALLENGER CENTER Board Member
Last week I traveled to Washington, DC to attend a meeting for the Challenger Center for Space Science Education (www.challenger.org), where I was inducted as a full member of the Board of Directors.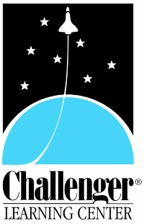 Rebecca and I have been long-time supporters of the Challenger Centers, attending many local events at our Colorado Springs Challenger Center as well as national events, such as a wreath-laying ceremony at Arlington National Cemetery on the 25th anniversary of the Challenger accident.  Now, as the 28th anniversary of Challenger approaches, I am proud to be a member of this great organization, whose goal is to make sure that young students get interested in science and space exploration.
Why is that so important to me? As a science fiction writer I want to ensure that the next generation will reach for the stars.
Rebecca and I worked with Challenger founder June Scobee Rodgers to write three science-oriented space adventures for young readers, the STAR CHALLENGERS series, which WordFire Press will reissue in digest paperbacks in the next couple of weeks. These stories are a great way to get kids interested in the future while (accidentally) learning science in the meantime.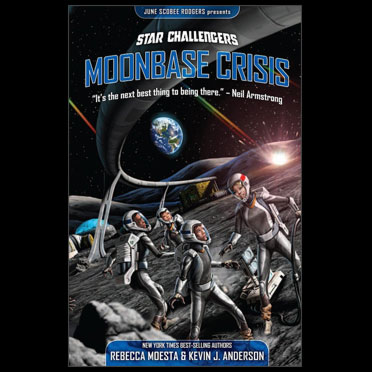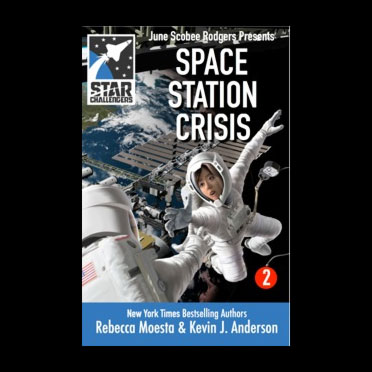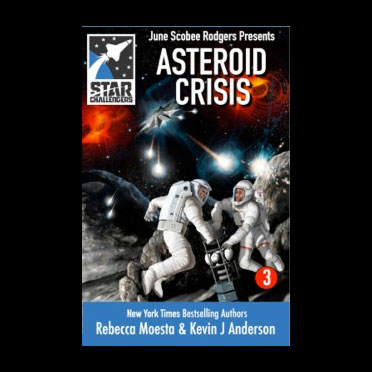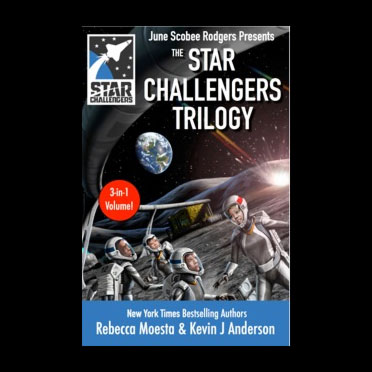 I arrived in Washington and spent the afternoon with friend Kenneth Killiany, who gave me a tour of the DC area, and then that evening I attended a reception at the Carriage House on Capitol Hill with June Scobee Rodgers, founder of the Challenger Centers and very dear friend, Lance Bush (president and CEO of the Challenger Centers), Gwen Griffin, Chairman of Challenger, as well as General Don Rodgers, NASA Administrator Charles F. Boldin, and other Challenger Centers personnel. I even had to dress up in jacket, tie, and overcoat, which is definitely not my natural outfit!  I was able to show off proof copies of the new editions of the STAR CHALLENGERS books.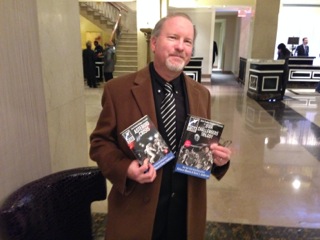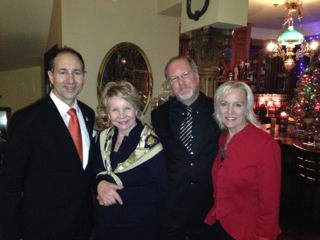 Lance Bush, June Scobee Rodgers, Kevin J Anderson. Gwen Griffin
The following day, Friday, was an eight-hour meeting of the Challenger Center Board members to discuss strategies for the following year.  At times I had difficulty translating the "Washington-speak," but I listened to the ambitious plans and exciting times ahead.  I presented brochures and talked about the LIFEBOAT FOUNDATION, another future-thinking organization. I am also a member of the Lifeboat Foundation's Advisory Board (see my recent blog), and I suggested that Challenger and Lifeboat might have shared interests.  I also talked about the reissues of the STAR CHALLENGERS books.
That night I had dinner with another friend, Kevin Killiany, who came up to meet me, and the following day I spent time with Kevin and Kenneth Killiany to discuss a project for WordFire Press, possibly the most major titles we will produce—more details to follow.  In the afternoon, Kenneth and I went to the Air and Space Museum, which seemed an appropriate way to wrap up the trip.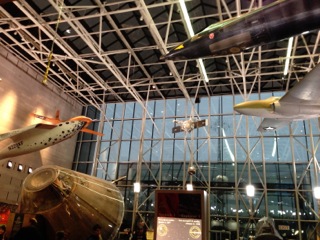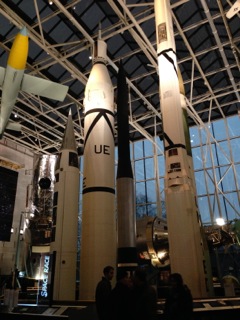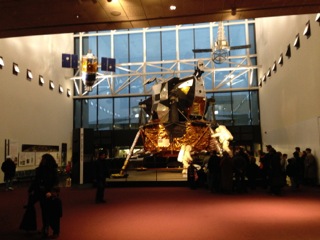 That night I had dinner with Jillian, the all-powerful Fairy Godmother (and cupcake lady) who runs Rushcon each year, and we talked about me coming back as a guest again, to feature the CLOCKWORK ANGELS graphic novel as well as another Rush project I am putting together with Phil Simon.
The following day I traveled back home from Washington, and on the flight I came close to finishing Draft 4 of HELLHOLE INFERNO, which I have since wrapped up and delivered to Brian Herbert.  Now, trying to get acclimated again to my own bed as all the relatives visit for the holidays.