Kobo Scholarship for SUPERSTARS WRITING SEMINAR

OK, here's why it's awesome to have sponsors. KOBO WRITING LIFE is funding *two scholarships* to attend this year's Superstars Writing Seminar (May 14–16 in Colorado Springs, CO).  The contest is open to any user of their Kobo Writing Life platform (and you should be: it's very easy, and Kobo is expanding significantly worldwide).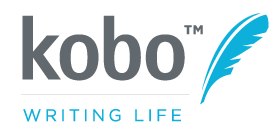 Time is short—the drawing will be Wednesday morning, open to new Superstars signups only. Kobo will provide two scholarships, valued at $899 apiece, for any Kobo Writing Life user (and if you're smart, you can set up a new account in just a couple of minutes).
Fine-print terms and conditions at http://www.wordfire.com/images/stories/freebie/KoboWritingLifeScholarship.pdf If you win, you still have to cover your own travel, but tuition is paid in full.  Fill out the entry form at https://vrcoordinator.wufoo.com/forms/kwl-scholarship-to-superstars-writing-seminars/
We hope to see you there!