Las Vegas Scouting Trip for 2012 Superstars Writing Seminar
As part of a trip to Las Vegas, Rebecca and I took the opportunity to check out the facilities for our next Superstars Writing Seminar, which will be held at the Golden Nugget April 30–May 2, 2012.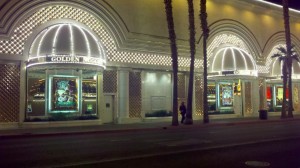 The Golden Nugget, home of the 2012 Superstars Writing Seminar
The casino events staff met us in the VIP lounge as soon as we checked in and took part of the afternoon to show us around the excellent facilities for the main lectures, the reception room, and the restaurant options for our VIP banquet.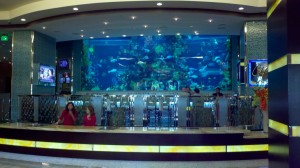 Check-in desk at The Golden Nugget
Meeting room for Superstars Writing Seminar
Golden Nugget guest room

The Golden Nugget is at the north end of Las Vegas, in the spectacular Fremont Street area.  The Nugget has very nice rooms offered at a special rate for Supertstars attendees, and an amazing pool complete with water slide, waterfall, and shark tank.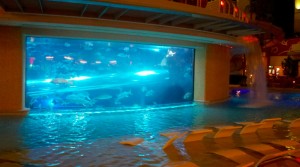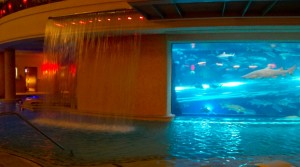 The Golden Nugget pool and shark tank
Fremont Street is a unique Blade-Runner-ish futuristic mall, with an enclosed roof above the whole street on which shows are projected every hour.  A zip line runs the length of the street, and there are many shops, street artists, performers, and other attractions.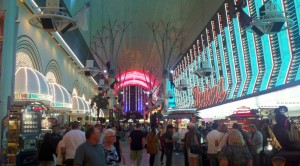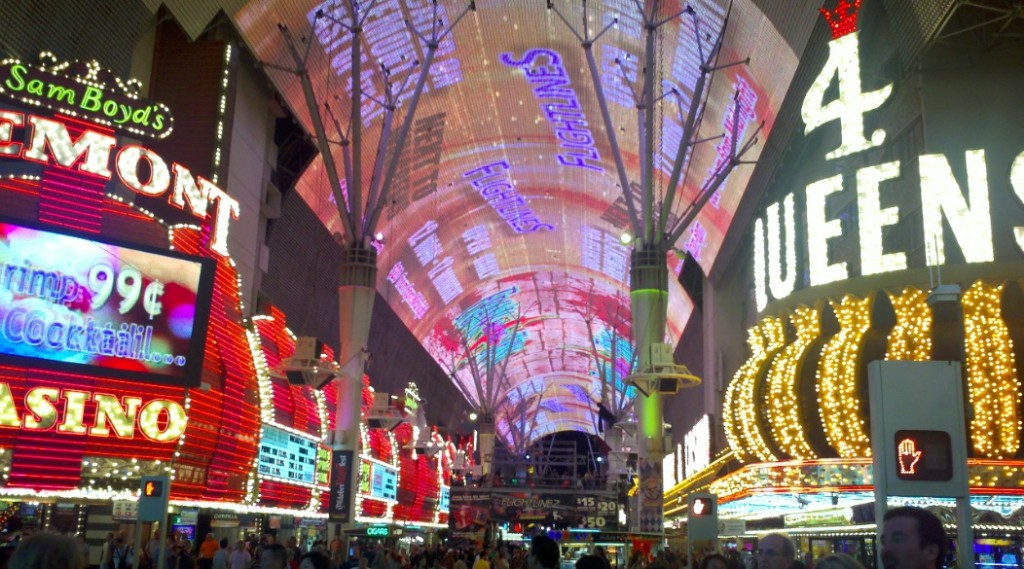 But of course that's just the extra stuff—the Superstars Writing Seminar is the main event—three days of intensive instruction on how to be a professional writer, the real nuts & bolts of creating a career in publishing, taught by Brandon Sanderson, David Farland, Eric Flint, Rebecca Moesta and me, with special instructors Kristine Kathryn Rusch and Dean Wesley Smith.  Early bird pricing is still in effect, and you can also purchase DVDs and MP3s of the previous sessions.  We hope to see you there.
www.superstarswritingseminars.com