Melbourne, Perth—and the last chapters in HELLHOLE AWAKENING
After the Supanova weekend, we spent an extra day in Sydney to do interviews, to meet everyone at Simon & Schuster Australia, and driving around the city to stop by bookshops, with our guardian angels Anabel and Laura. We had dinner with the S&S people, and then the next day—just as volcanic ash clouds threatened to shut down all air travel in the country, we flew off to Melbourne with Anabel.
Arriving in Melbourne, we had lunch, then were driven around the rainy city (slowly, as all traffic seemed to have ground to a halt, thanks to the weather), to a few bookshops, and then off to Dymocks, where I had an evening event, which was well attended by enthusiastic fans. Also in attendance were Lezli Robyn, a contributor to my BLOOD LITE anthologies, and this year's Writers of the Future grand prize winner, Richard Johnson. After the signing, we all trooped over to a microbrewery restaurant and had a very nice dinner and beers.
Volcanic ash threatened our travel plans again the next day, when Anabel was due to go back to Sydney and Reb and I were off to Perth on the west coast of Australia for this weekend's Supanova expo.  The flights opened up just in time, and we were able to board and take off, on schedule.  (I have to say that the Australian domestic air system is amazingly efficient, and passing through was a breeze, doing in minutes what the US takes hours to do.  Also, with the numerous flights cancelled and delayed, one would expect the airport to be in total chaos and panic, as it would be in the US, while the Aussies just fixed everything, got everyone on the next flight, and got everything back on schedule. It was very impressive.)
A free day in Perth, and we went with several other Supanova guests on a tour of the Swan River wineries, then a microbrewery, then a chocolate factory.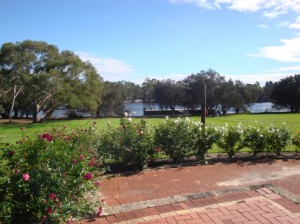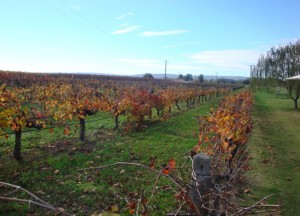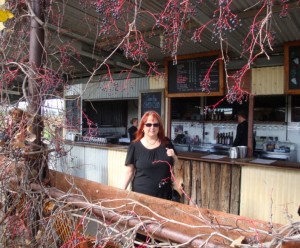 For dinner we met with our long-time friends Jonathan Strahan and Marianne Jablon, as well as Ben Mann, one of this year's Writers of the Future Winners.
Today, Friday, was another light day as we prepped for the weekend's expo. With only four chapters remaining in HELLHOLE AWAKENING, I was determined to get at least some of them done.  I got up early, had a quick breakfast, and took my notes and recorder along with a map, heading out to Kings Park—a gigantic and beautiful botanical park in the middle of the city on the headlands overlooking the Indian Ocean.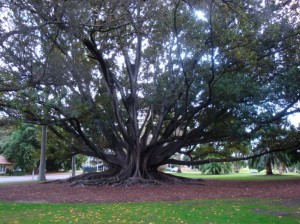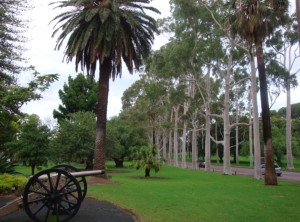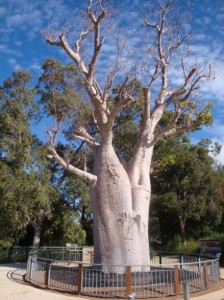 I got one chapter finished (three left to go!), before I had to get back to the hotel for a 10 AM interview with the Western Australian newspaper. Finished with the interview (and bolstered by another cup of coffee—"flat white"—I headed off again to Kings Park and spent two hours dictating two more chapters. Only one left, but I needed to get back for lunch with Rebecca.  We grabbed a sandwich at a café across the street, and then I trudged back to the park—and finished my final chapter in the novel. Quite a relief.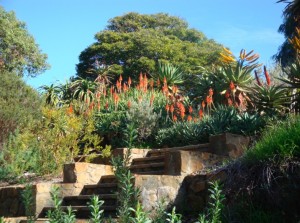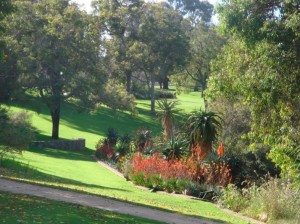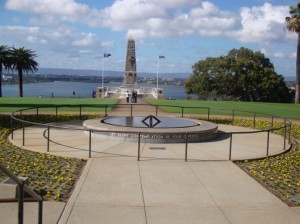 I had been trying to finish my half of the novel before the Australia trip, but missed it by seven chapters. I wrote three in Sydney, and now finished the rest in Perth. On to other projects, such as proofreading a few more eBooks to upload.
Tonight is the opening ceremony of the Perth Supanova, and the guests will come back to our room tonight to have a party and watch the last two episodes of GAME OF THRONES.
Saturday the big expo starts. We hope to see some of you there.