New David Farland Writing Seminar: Write That Novel
Bestselling novelist David Farland, whom some of you may know as Dave Wolverton, has announced he will be giving a two-day writing seminar in the Boston area, November 13-14.  "Write That Novel" is one of his popular most popular workshops.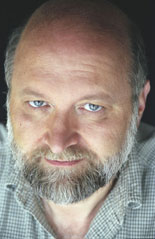 David Farland
Dave is one of the instructors we worked with for the first Superstars Writing Seminar last spring in Pasadena.  I have attended several of his lectures, and he always packs them with excellent information.  I've known him for over twenty years and I think he's one of the best, most practical writing instructors out there.  Many of his students have gone on to become successful authors, including several major bestsellers.
This seminar would definitely be worth your while.  For details, see Write That Novel.