New Pics
At the Writers of the Future awards ceremonies in Hollywood a few weeks ago, photographer Steve Buffington took some new portraits of Rebecca and me.  We're very happy with how they turned out.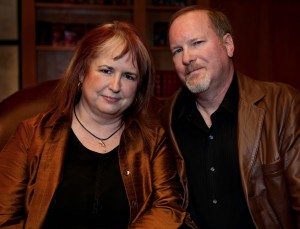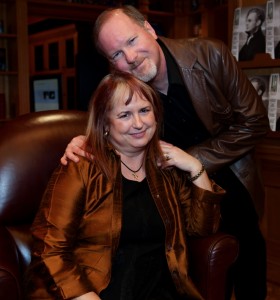 A few days after we returned from Writers of the Future, I received a surprise letter from Doane Perry, the drummer for Jethro Tull (he's only been with the band for 28 years, so he's still the "new" guy). Doane has read my short story collection Landscapes, my novel Hopscotch, and is a big fan of the Terra Incognita series, including the two rock CDs.  He invited Rebecca and me to be his guests at the upcoming Jethro Tull and Kansas concert at Denver's spectacular Red Rocks amphitheater.
We met Doane the night before for dinner at a Brazilian steakhouse and enjoyed about four hours of conversation (and we could have talked for much longer, but the restaurant shut down), before we dropped him off at his hotel. We hit it off immediately, and both Rebecca and I found him fascinating company.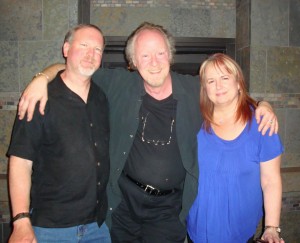 With Doane Perry at the Brazilian steakhouse.
Next afternoon, we drove up to Red Rocks for the concert.  Doane had arranged excellent seats for us at the show, and we enjoyed the opening hour from Kansas, which has always been one of my favorite bands. (Steve Walsh, the lead singer, and David Ragsdale, the violinist, both perform on the Terra Incognita/Roswell Six CDs).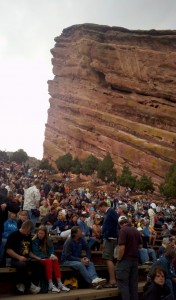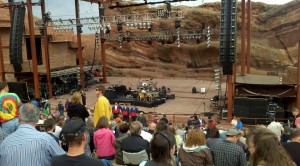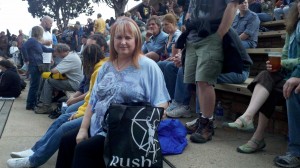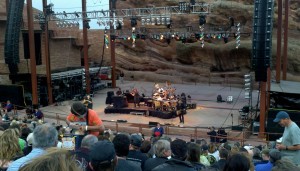 Then Jethro Tull performed for the main event—our first Tull concert, which we enjoyed greatly. After the show, we went backstage to meet Doane again (and we again shut the place down, so that Rebecca and I were leaving a completely dark amphitheater as even the cleaning crew drove off).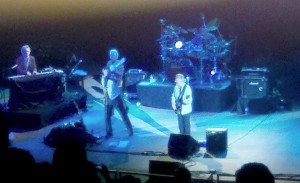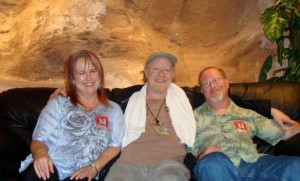 And this afternoon we are flying off to Australia to be guests at the Supanova Expo in both Sydney and Perth.  More photos from the road.