New Short Story Up and New Books Featured in the Baen e-Library
Daily Science Fiction just posted my new dark fantasy short story, "Dark Angel, Archangel."  (This is the first on-spec story I have written in years!)—about a duel to the death between two incarnations of Death.  Read it at Daily Science Fiction.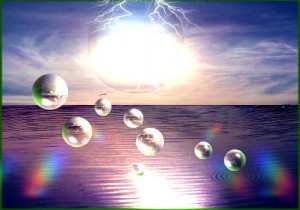 Each month, the Baen Free E-Library features a new batch of our WordFire Press books.  The latest issue of the newsletter is now up on the Baen site. For our releases, we're featuring the first-ever story collection by Hugo, Nebula, and Campbell-nominated author Brad R. Torgersen (also one of our writing students and a Superstars grad), LIGHTS IN THE DEEP, as well as the novel for the upcoming major fantasy film THE CROWN AND THE DRAGON by John D. Payne (again, one of our writing students and a Superstars grad…starting to see a pattern here!) as well as four classics that I wrote with Doug Beason, the trilogy of high-tech thrillers featuring FBI agent Craig Kreident, VIRTUAL DESTRUCTION, FALLOUT, and LETHAL EXPOSURE, as well as hard science fiction novelette "Prisons."   Check out the whole bundle on the WordFire Page of the Baen Library.