Photo Scrapbook from Writers of the Future
While putting together the 25th Anniversary coffee-table book for the Writers of the Future Contest, we selected more than a thousand images to highlight the various workshops, guest speakers, celebrity presenters, and awards events.  Here are just a few teasers that my fans might enjoy: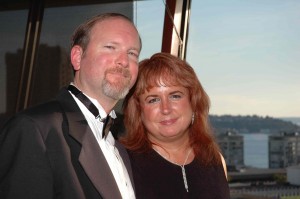 Kevin and Rebecca at the banquet on the Seattle Space Needle observation deck (2005).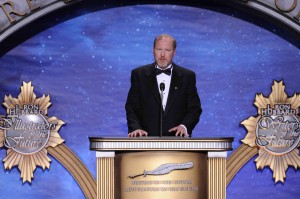 Kevin presents an award in Hollywood (2009)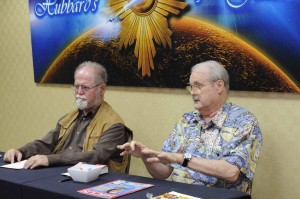 Larry Niven and Jerry Pournelle talk to the winners' workshop.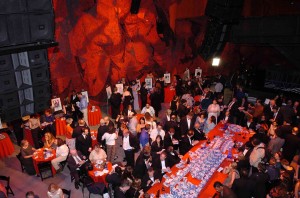 Book signing of new anthology (winners and judges) at the Science Fiction Museum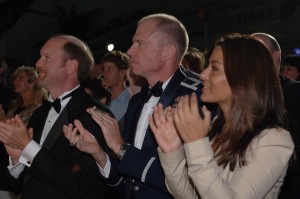 Kevin with astronaut Col. Rick Searfoss and actress Marisol Nichols at the San Diego Aerospace Museum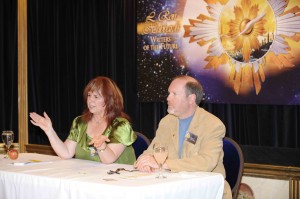 Rebecca and Kevin teaching at the Writers of the Future workshop, Author Services, Hollywood.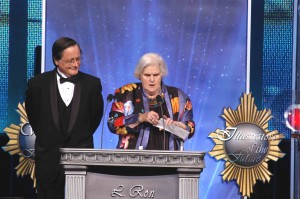 Tim Powers and Anne McCaffrey prepare to announce the Gold Award winner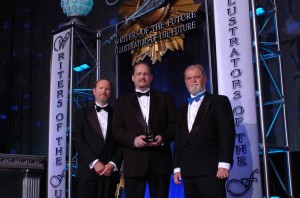 Larry Niven and Kevin with award-winner Eric James Stone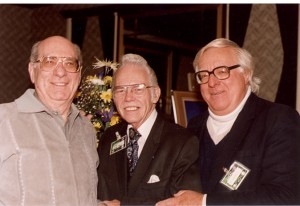 Legends: DC Comics editor Julius Schwartz, artist Frank Kelly Freas, and Ray Bradbury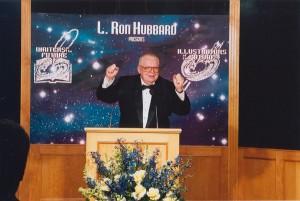 Algis Budrys launches the ceremonies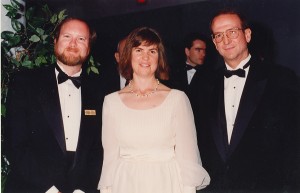 Kevin with Doug Beason and shuttle astronaut Janice Voss