RustyCon in Seattle, COSine in Colorado Springs
Two weekends in a row, two cons in a row.
January 18–20, Rebecca and I were guests of honor, along with Brian Herbert, at RustyCon a small and cozy science fiction convention at the SeaTac Marriott in Seattle.  We had a great time meeting fans, but also just hanging out with Brian and his family.  Brian is currently editing the fourth draft of MENTATS OF DUNE, so we were able to do a little brainstorming.
Fellow authors Bruce Taylor and Bill Ransom were also present to chat and sign books—both were celebrating the WordFire Press print release of new books, Stormworld by Brian Herbert and Bruce Taylor, and the massive Pandora Sequence omnibus, by Frank Herbert and Bill Ransom.   Both books debuted at RustyCon.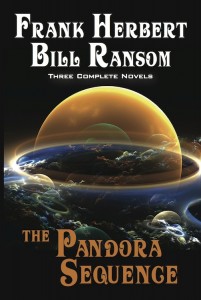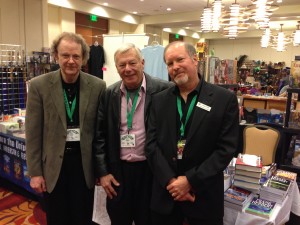 Brian Herbert, Bill Ransom, Kevin J. Anderson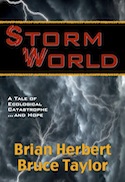 I did a reading from Death Warmed Over. Brian and I had a panel on the Dune legacy, and we all participated in other panels and events.  We particularly enjoyed spending time with the artist guest of honor, Chris Gilman who had many amazing Hollywood art direction stories.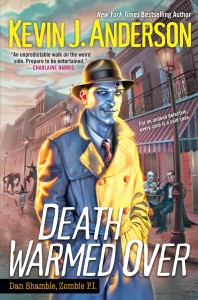 The following weekend, we arrived for our hometown con, COSine in Colorado Springs.  S. M. Stirling was the guest of honor, and we had a chance to chat for a while. We also met with other Colorado authors Connie Willis, Quincy Allen, Peter Wacks, Guy de Marco, David Boop, Sarah and Dan Hoyt.  We spent only Saturday at the con (I did a panel on the technology of steampunk, ePublishing, and a reading of "Stakeout at the Vampire Circus."  Rebecca had panels on Young Adult literature and how to end a series; we both presented a 2-hour panel on high-end writer workshops with Shahid Mahmoud from Sail to Success.)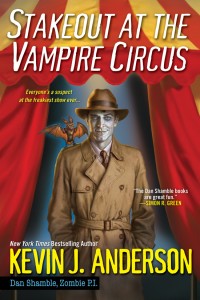 Now we're home again, next con in a few weeks is GalaxyFest, also in Colorado Springs—and then, in March, I'll be on the road for the HELLHOLE AWAKENING tour.  Details to come soon!