Sail to Success Writing Cruise

Man, I wish these things were available when I was starting out as a writer!
Each year, Rebecca and I put on the Superstars Writing Seminar (this year's will be May 14–16 in Colorado Springs), an intensive three-day seminar on the business of writing and publishing, with Brandon Sanderson, David Farland, and Eric Flint, along with guest instructors.  Now, we are also instructors for Sail to Success, another high-end writing workshop—and this one is aboard a cruise ship in the Caribbean.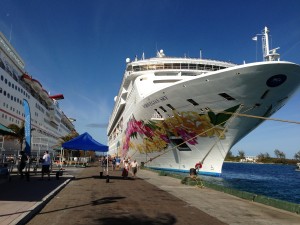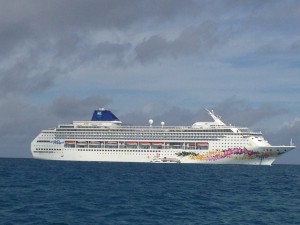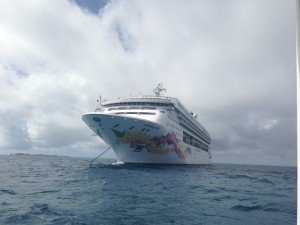 The first Sail to Success workshop took place in December 2012 aboard the Norwegian Sky ship, departing from Miami with stops in Freeport, Nassau, and the private island of Great Stirrup Cay.  (Not a bad place to be in December!)  We had a group of very impressive fellow instructors, including Toni Weisskopf (head of Baen Books), agent Eleanor Wood (Spectrum Literary Agency), and authors Mike Resnick, Nancy Kress, Jack Skillinstead, and Paul Cook. Next year's faculty will also include Eric Flint.
The curriculum included business lectures, writing craft, intensive manuscript critiques, and a lot of networking.  And did we mention it was on a cruise ship?
Next year's Sail to Success has already been scheduled and is ready for early-bird signups.  All-inclusive cruise and workshop (and meals) starts at $1395.  For more information, see the Sail to Success website.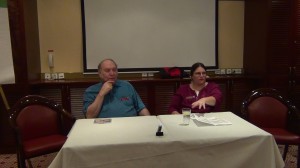 Mike Resnick and Toni Weisskopf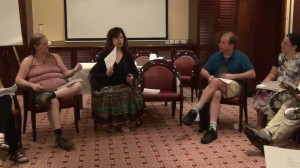 Nancy Kress in her critique session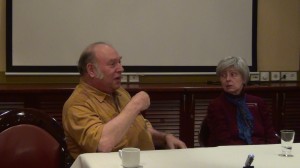 Mike Resnick and Eleanor Wood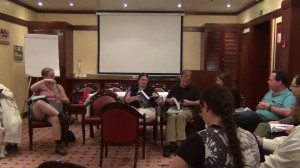 Toni Weisskopf critique session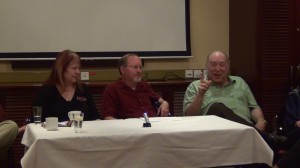 Rebecca Moesta, Kevin J. Anderson, Mike Resnick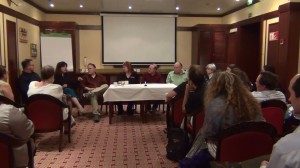 Full faculty Q&A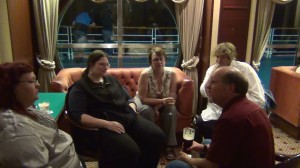 After hours networking (and beer!)