Unveiling: full cover for THE DARK BETWEEN THE STARS
I just came back from my week-long trip in Poland, signing books, meeting fans, touring the country…and lugging along the copy-edited manuscript for the first volume in the Saga of Shadows, THE DARK BETWEEN THE STARS—a new "next generation" trilogy set in my Seven Suns universe. Over 900 pages long. I wanted to read it one more time, give the sentences a final polish, and also upload the story in my imagination again as I prepare to write Book 2 (which is not yet officially titled, but I *think* it'll be BLOOD OF THE COSMOS).  I finished the read, but didn't want to risk losing the marked manuscript in my luggage, so I hauled it around in carry-on during the flight home.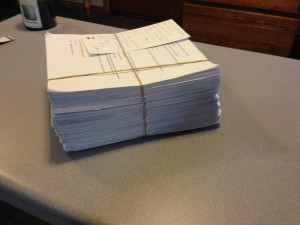 Tor Books has sent me the final version of the front cover for the hardcover—with the magnificent wraparound cover by Stephen Youll.  I can't wait to see it in stores—next June.  Before that, tor.com will be publishing a prequel novella, "Island in a Sea of Stars." I'll let you know the link when that's up and available.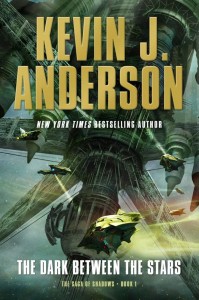 In the meantime, don't forget to check out the Prequel to the original Saga of Seven Suns, VEILED ALLIANCES (also with a Stephen Youll cover), in trade paperback and all eBook formats.