A Very Successful Supanova: Sydney & Perth
We've just finished two weekends for the Supanova pop culture expo, in Sydney and Perth, both of which were the largest-ever runnings of the conventions in that area.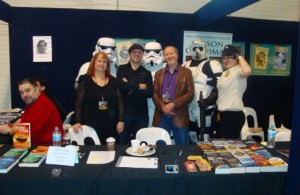 We met a lot of fans, signed a lot of books, gave talks, answered questions, and made plenty of new friends.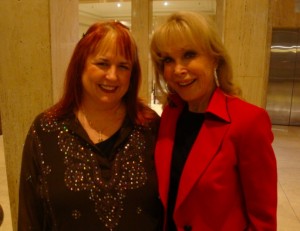 Rebecca with Barbara Eden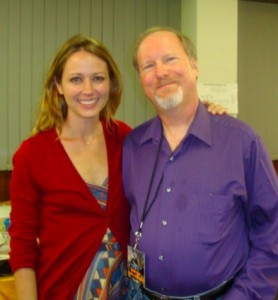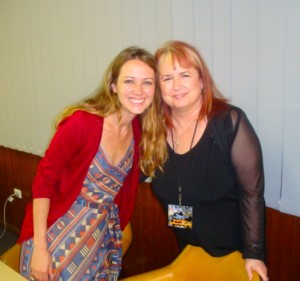 With Amy Acker (from Angel & Dollhouse)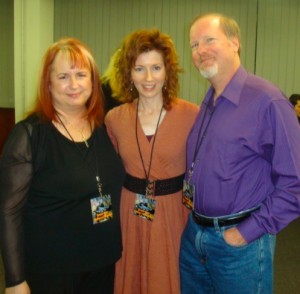 With fellow writer Allison Goodman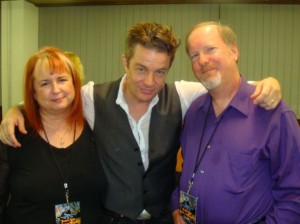 James Masters, Spike from Buffy the Vampire Slayer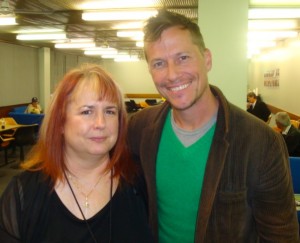 Corin Nemec (Stargate SG-1)
David Nykl (Stargate Atlantis)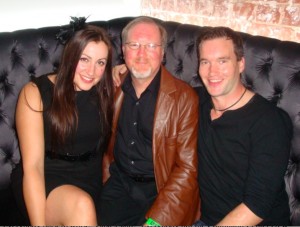 With Gareth David-Lloyd (Torchwood) and his wife Gemma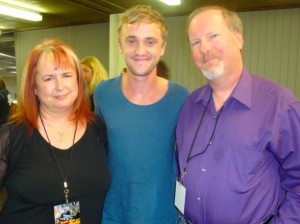 Tom Felton (Draco Malfoy from the Harry Potter films)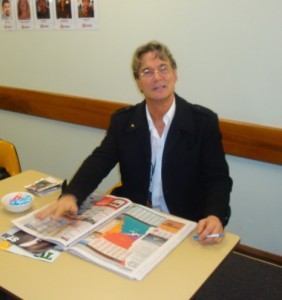 Richard Norton looking very studious for a martial-arts action star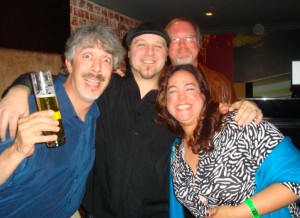 Voiceover artist Neil Kaplan and fiancee Sharon, with Tom Taylor and KJA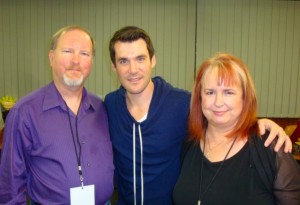 Sean Maher (Firefly & Serenity)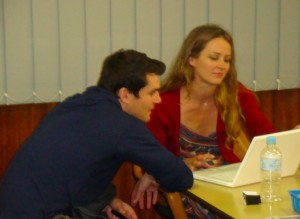 Sean Maher and Amy Acker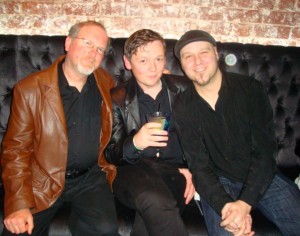 With Wolfgang Bylsma (Gestalt Comics) and Tom Taylor (comic writer and guy with cool hat)
Notable surreal experience, riding the bus filled with guest actors, writers, comic artists, voice-actors, con staff, and game designers—all singing (in very bad harmony) "Bohemian Rhapsody" on the bus stereo.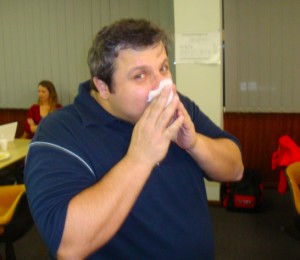 Supanova Big Boss Daniel Zachariou shows that the excitement can be infectious.